Human Rights Due Diligence
In June 2021 the Norwegian Parliament enacted the Transparency Act, with actual reporting requirements from 30 June 2023. The goal of the Transparency Act is to establish legal reporting requirements on fundamental human rights and decent working conditions, in line with the OECD's and the UN's international principles and guidelines for companies' work on human rights. This includes due diligence and follow-up across the value chain, including vendors and business partners. Another requirement in the Act is to make this information accessible to the public.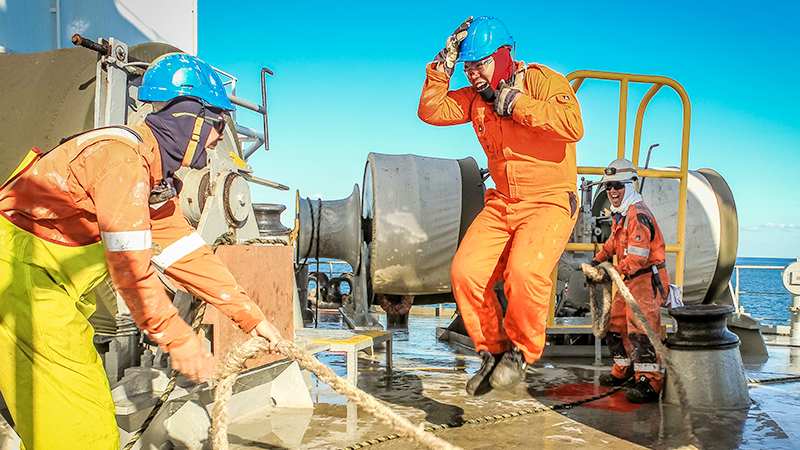 Since the Company's inception in 1967, KGJS has strived to treat people with respect and act in a responsible way – towards its employees, suppliers, and other stakeholders. The health and safety of our people remains key to KGJS and without it we are not able to run our day-to-day business operations. Abiding by human rights is part of KGJS' DNA as a company and something we never compromise on.

As a company in the international shipping industry, KGJS relies on several business partners, and we have a varied and broad value chain. We acknowledge that we are not in total control of the complete inherent risk universe of our business. We strongly believe in close cooperation within our value chain. We share our corporate code of conduct with our business partners and encourage them to follow the same standards as we set for ourselves.
View the full KGJS Transparency Act Report for 2023 (PDF)
View KGJS' Human Rights Policy (PDF)
INFORMATION REQUEST:
The following email shall be used to send an information request regarding how KGJS addresses actual and potential adverse impacts on human rights: compliance.request(a)kgjs.no. Please clearly specify the information being requested, so that the request can be answered correctly and efficiently.

Please note that KGJS does not have an obligation to disclose information about an individual's personal affairs, or data regarding technical devices and procedures or other operational and business matters which must be kept secret for competitive reasons.