Our people are our most valuable resource
We recognize that the dedication and hard work of our employees is key to achieving our goals and developing our business. We encourage and promote a positive company culture through our core values and defined culture principles.
Our core values show what matters most to KGJS and display our strong commitment to our business environment. We act professionally and responsibly, promote open minded solutions, and value teamwork. We have identified key principles to define our company culture. Through trust, respect and transparency we collaborate, support each other and celebrate collective achievements.
Professional
Open Minded
Responsible
Teamwork
At KGJS, we continuously strive to improve the working environment and our main focus areas are health, safety, environment and employee job satisfaction. To help support our main goal of growing and developing the business, KGJS offers our employees an overall attractive package containing:​
An attractive and competitive salary, pension and insurance scheme​
Opportunities, competence and skill development through relevant education and training activities​
A good welfare package for office and recreational activities initiated and managed by a well-being committee (KGJS SAT – Sporty, Active, Together). Our aim is promoting wellbeing, good internal relations and a positive community through activities like hiking trips, step competitions, cultural events and several social gatherings throughout the year.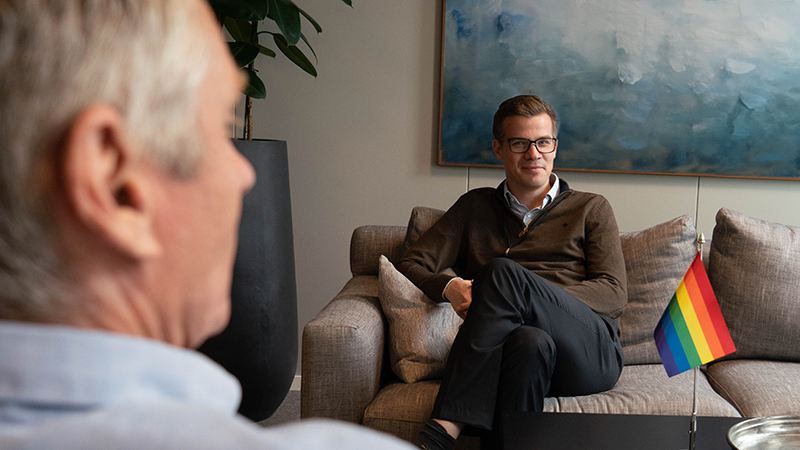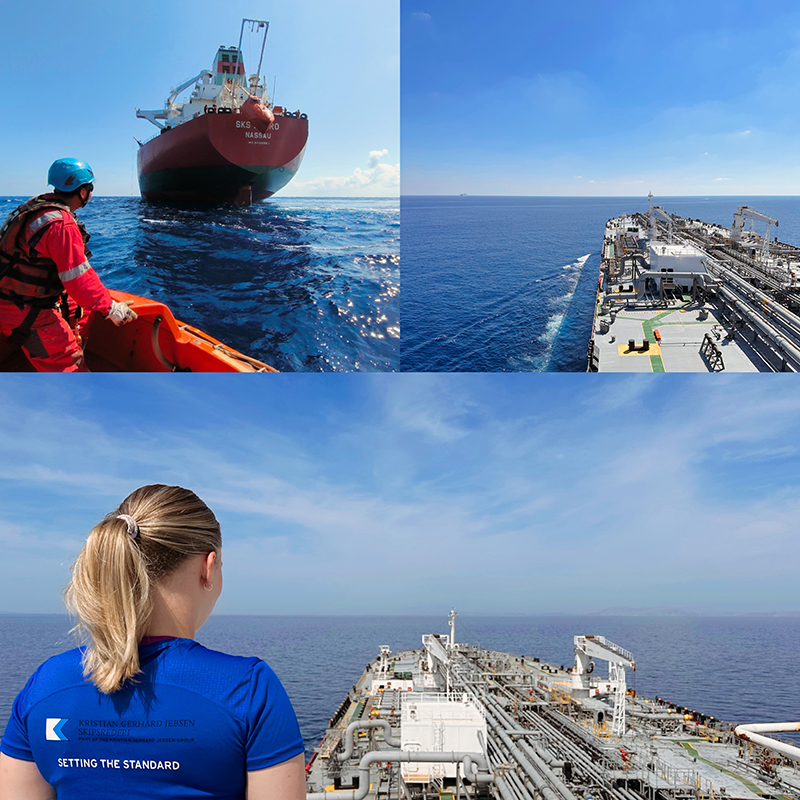 A Trainee Operator's week at sea
"Just a few months after starting in my new position in KGJS, I embarked on a week-long journey onboard the SKS Douro, sailing from Gibraltar to Eleusis. Freshly graduated from university and now a trainee within the SKS operations department, I valued the chance to board one of our vessels and gain practical insights and hands-on experience. The journey significantly deepened my comprehension of the day-to-day operations of a tanker vessel. 
From experiencing the social life onboard to understanding the planning required for efficient cargo handling, every aspect of the journey is a source of valuable learning. Moreover, witnessing the dedication and commitment of the entire team onboard the vessel inspired me to support them in the best possible way from my onshore position in operations.
After a remarkable week at sea onboard SKS Douro, I am grateful for the knowledge and experiences that the esteemed crew on board shared with me. I look forward to applying this newfound knowledge and to collaborate with all the professionals working onboard our vessels."
We recognise that gender diversity is a challenge for the entire shipping industry and we endevour to achieve a better gender balance in KGJS. We have signed the "40 by 30" pledge promoted by Women's International Shipping & Trading Association (WISTA), and we are a premium partner of the Tool's Global Female Candidate Pool. ​
​Diversity is about more than just gender, it is about all people, all backgrounds, and all phases of life. We strive to provide a positive company culture focusing on trust, respect and transparency as guiding principles throughout our organisation. We aim to have a high retention rate to maintain valuable experience and knowledge in-house.
As an international shipowning company, KGJS offers multiple career opportunities and we have a diverse range of job profiles, including but not limited to:​
Vessel Operation handles daily operations, communicates with the ship's master, and manages external parties. Chartering focuses on market trends and freight rates to secure contracts for cargo transport. Post Fixture ensures proper contract interpretation and claims handling.​
​The technical and project departments follow up the ship management and monitor performance management. In addition, we have support departments for HR, IT, finance, commercial accounting and ERP systems maintenance.​
​We need to adapt to market developments and make strategic decisions to maximize profitability and maintain strong customer relations. Therefore, we encourage and promote relevant competency development and training for our employees.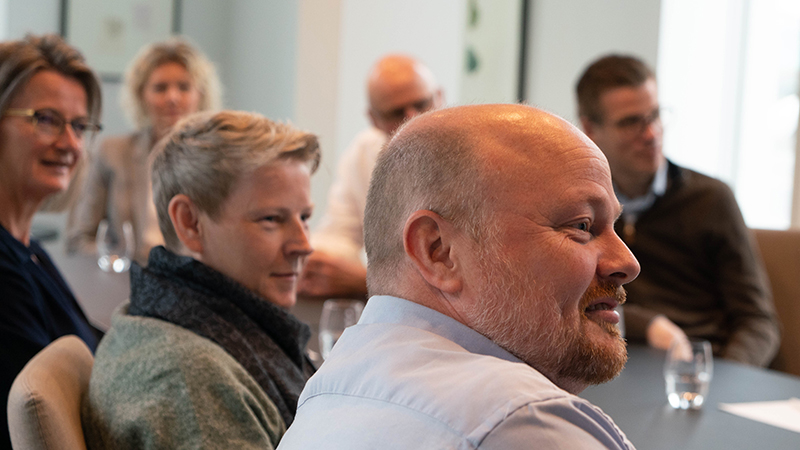 We do not have any vacancies at the moment, but we encourage you to contact our HR Manager for general interest and an open application to work with KGJS.

We are looking for our new
This role is crucial for the further success of KGJS and will be a key part of the senior management team. The right candidate is passionate about the dry bulk markets and thrives when developing business opportunities. 
Contact our HR Manager for further details, or
read more and apply through Bønes Virik.